Regular price
$239.00 USD
Regular price
Sale price
$239.00 USD
Unit price
per
Sale
Sold out
Your Skin Has Never Been Loved Like This Before:
Unlock the beauty of healthy, radiant skin with our nourishing face serum. Sublime Elixir was crafted with the utmost precision and the finest, most nutritious ingredients to uncover a complexion that radiates youth, health and vitality. Upgrade your skincare to skinLOVE with Sublime Elixir.

The Science of Perfection:
At the heart of Sublime Elixir lies a fusion of cutting-edge scientific research and the wisdom of age-old botanical medicine. Every drop of this serum is a masterpiece, meticulously formulated to deliver unparalleled results.
The Riches of Nature:
Sublime Elixir contains a symphony of rare and precious botanical extracts. The Mediterranean diet has long outperformed any other diet in terms of optimum health, wellbeing and longevity. We have now sourced the most nutritious ingredients, grown in one of the most beautiful areas of the world, to bring you a veritable feast for your skin of unmatched nourishment. Each of our 21 ingredients was carefully selected for its potency and efficacy and together they cover all the skin's nutritional needs, so that your skin has an abundance of nutrition to support its highest health, radiance and vitality.
Mediterranean Heaven:
100% natural, the aromatic bouquet of Sublime Elixir transports you to a warm Mediiterranean orchard. Sweet fennel blends with plum, pomegranate and notes of basil and verbena. Uplifting and regenerating, inhale this signature scent for a heavenly moment of self-love and bliss.
Key Ingredients:
1. Prickly Pear Seed Oil: Rich in essential fatty acids, prickly pear seed oil is loaded with antioxidants, such as vitamin E and K, that protect the skin from UV radiation and pollution. A moisturising and soothing balm-like ingredient, it can help calm redness, soothe inflamed skin and maintain a youthful complexion. Prickly pear seed oil contains natural compounds that support skin cell regeneration and repair, which will reduce the appearance of dark spots, uneven skin tone, fine lines and wrinkles.
2. Pomegranate Oil: This superfruit, revered for centuries as "the fruit of life" for its rejuvenating properties, is packed with antioxidant compounds, such as vitamin C and polyphenols, that protect the skin from premature ageing and reduce the harmful effects of sun exposure. Pomegranate oil also promotes skin elasticity and firmness by supporting collagen and elastin production. Anti-inflammatory compounds, such as ellagic acid, calm and soothe the skin, while punicic acid heals and regenerates the skin, promoting a smoother, more youthful complexion.
3. Olive Squalane: With its superior ability to keep your skin well-hydrated, this lightweight, antioxidant-rich skin champion makes the skin more resilient by forming an invisible protective barrier on the skin's surface. This natural barrier prevents water loss, defends the skin from environmental aggressors and keeps the skin more hydrated and well-plumped than any hyaluronic acid formulations.

4. Frankincense: This prized resin has been cherished for millennia for its ability to strengthen and regenerate skin. Used in anointing ceremonies since biblical times, thanks to its bliss-inducing aroma and healing properties, today it is regularly used to help scarring. Rich in boswellic acid that has potent anti-inflammatory and anti-ageing properties, it can also improve the skin's tone, elasticity, and defence mechanisms against bacteria and blemishes.

5. Marshmallow: Known for its high mucilage content, marshmallow enhances the water-holding properties of the skin, thus combatting any dryness or premature ageing and making the skin feel softer, smoother and more supple. It also has potent anti-inflammatory properties that help soothe and calm irritated skin.

6. Broccoli Seed Oil: Rich in vitamins A, C and E and omega-9 fatty acids, broccoli seed oil protects the skin from the free radical damage that leads to sagging and wrinkles. It helps brighten the skin and improve overall complexion, thus contributing to a more radiant and even skin tone. It also offers some protection against the harmful effects of UV radiation, in particular thanks to its unique antioxidant botanical compound sulforaphane.

7. Bakuchiol: A natural anti-inflammatory, bakuchiol is soothing and calming, so especially suitable for sensitive skins. Often referred to as a natural alternative to retinol, bakuchiol has none of the aggressive, inflammatory properties of actual retinol, instead it gently reduces the appearance of fine lines and wrinkles, helps restore firmness, refines skin texture and evens out skin tone. 

The Nutrient Cocktail:
Sublime Elixir exceeds all other serums in the richness of its formula and the completeness of its nutrition, covering every one of your skin's needs so that your skin can thrive with health and radiance.
With regular use, you can expect:
• Youthful Firmness: Experience a remarkable improvement in skin elasticity, resulting in a firmer, more youthful appearance.
• Hydration Beyond Compare: Replenish and lock in moisture for a plump, supple complexion.
• Radiant Luminosity: Achieve a healthy make-up-free radiance.
• Reduction of Fine Lines and Wrinkles: Witness the fading of fine lines and wrinkles, as your skin embraces newfound smoothness.
• Even-Toned Perfection: Bid adieu to uneven skin tone and embrace a complexion that's evenly toned, clear and glowing.

Usage Instructions:
• Apply a few drops onto clean, slightly damp skin every morning and night.
• Gently massage in an upward, circular motion and press the skin gently to lock in all the goodness.
Indulge and Simplify:

Reap the benefits of opulent nourishment and unlock the door to ageless, luminous skin. Experience the beauty of radiant living with Sublime Elixir – the most luxurious and nutrient-rich face serum ever created.

******************************************
-----------------------------------------
Ingredients:
100% natural
Plum kernel oil, Meadowfoam seed oil, Grapeseed oil, Sesame oil, Rice bran oil, Raspberry seed oil, Tomato seed oil, Broccoli seed oil, Pomegranate oil, Prickly pear oil, Olive Squalane, Marshmallow, Green coffee bean, Bakuchiol, Pumpkin, Rosemary, Verbena, Basil, Sweet fennel, Coriander, Frankincense                 
Key Benefits

MAGNESSENCE® covers all bases and supports all body systems to build a stronger foundation of health.

1. PEAK VITALITY

2. BEAUTY FROM WITHIN

3. BRAIN POWER

4. STRUCTURAL STRENGTH

5. STRONG IMMUNE RESILIENCE

6. BALANCED MENTAL HEALTH

7. PRIME FERTILITY SUPPORT

8. OPTIMAL CELL HEALTH

9. SOUND HEART HEALTH

10. OPTIMUM NUTRIENT ABSORPTION
Nutritional Information

See relevant table in images.

FIREBIRD® products contain only active ingredients (all listed on the nutritional information table) with no added excipients, such as binders, fillers, coatings, preservatives, etc. common in other supplements.
Buying Options

Subscribe and save:

You will receive your product choice every 30 days and get 10% off every monthly order. You can pause or cancel your subscription at any time.

Bulk Buy:

Buy 3 or more products in one go and you can get 10% off using the code BULK at checkout.

One-time purchase:

Just add what you need to your basket and check out normally without a subscription.
Product Quality

This product is made in the UK in a GMP-certified facility powered by renewable energy.

This product is made in small batches for better quality control.

All our products are free from additives, artificial colours, fillers, coatings, binding agents, anti-caking agents, GMOs and other nasties.

Each new batch of ringredients gets screened for heavy metals, allergens, sulphites, sulphates, salmonella, staphylococcus aureus, e. coli, enterobacteria, yeast and moulds.

Our finished products undergo further thorough microbial analysis and retesting for heavy metals.
Safety Information

Store at room temperature in a cool, dry place.

Keep out of reach of children.

If you are pregnant, breastfeeding, taking any medications or are under medical supervision, please consult with your doctor before use.

Food supplements must not be used as a substitute for a balanced diet and a healthy lifestyle.

Not intended for use by persons under the age of 18.

Do not use if the seal is broken.

Do not exceed the recommended dose.
Share
View full details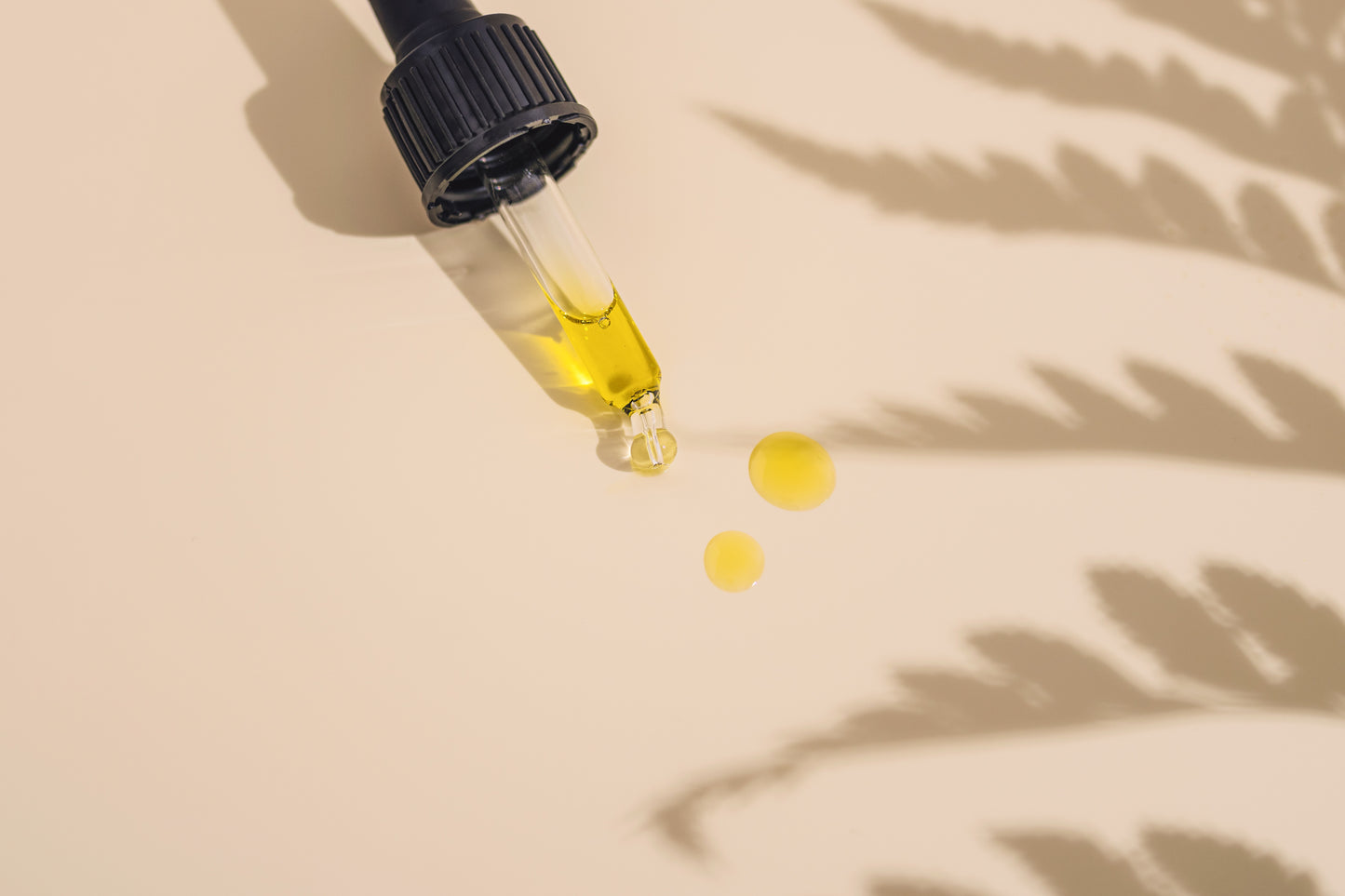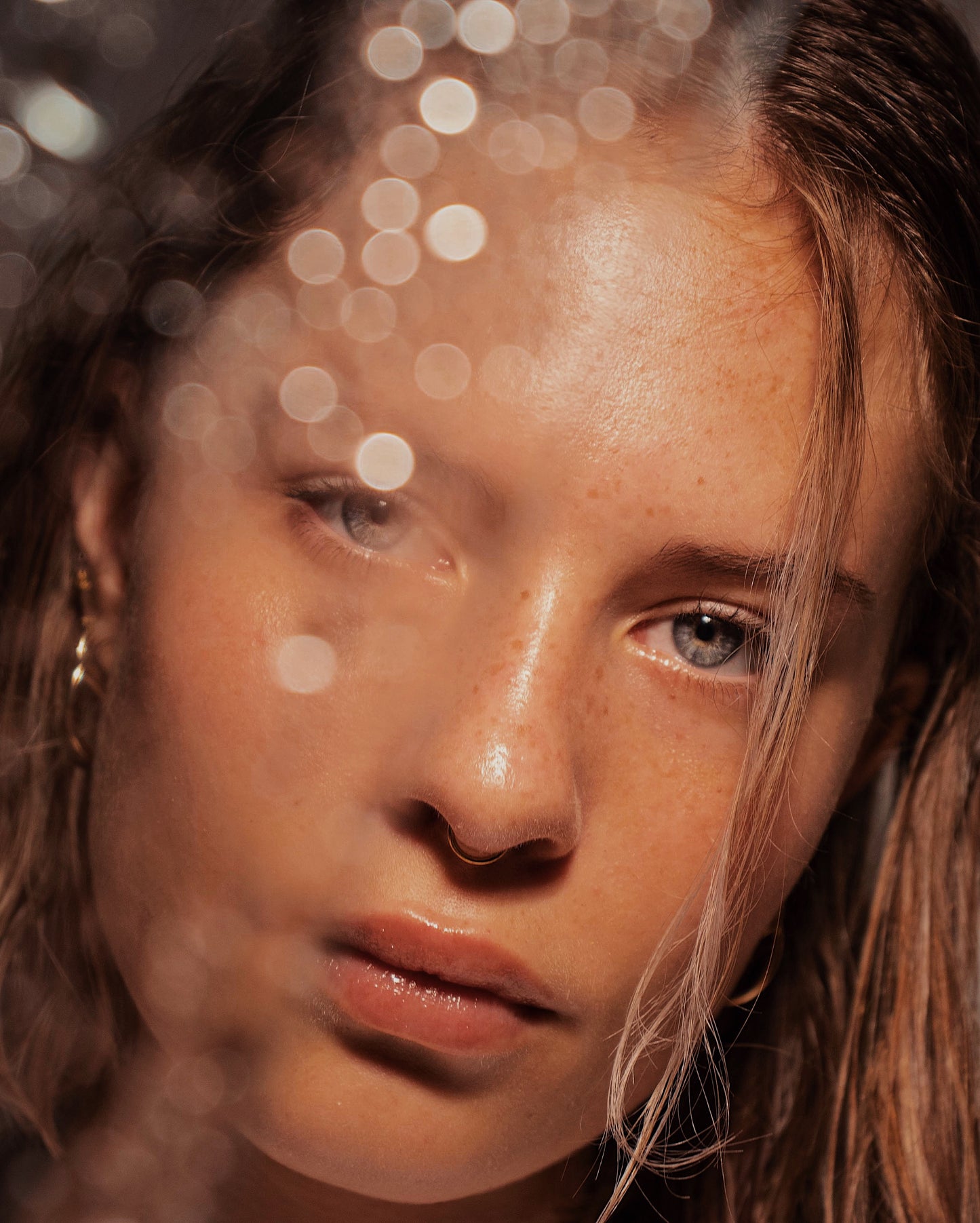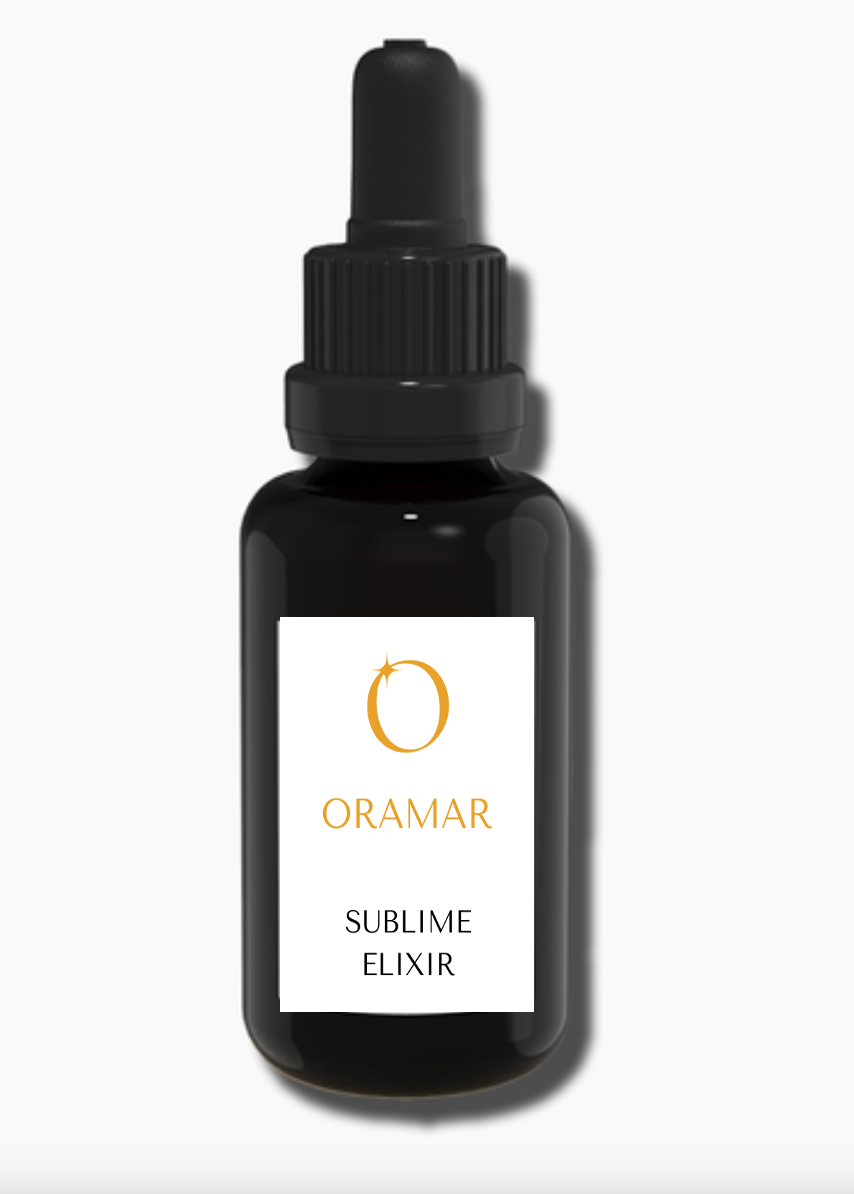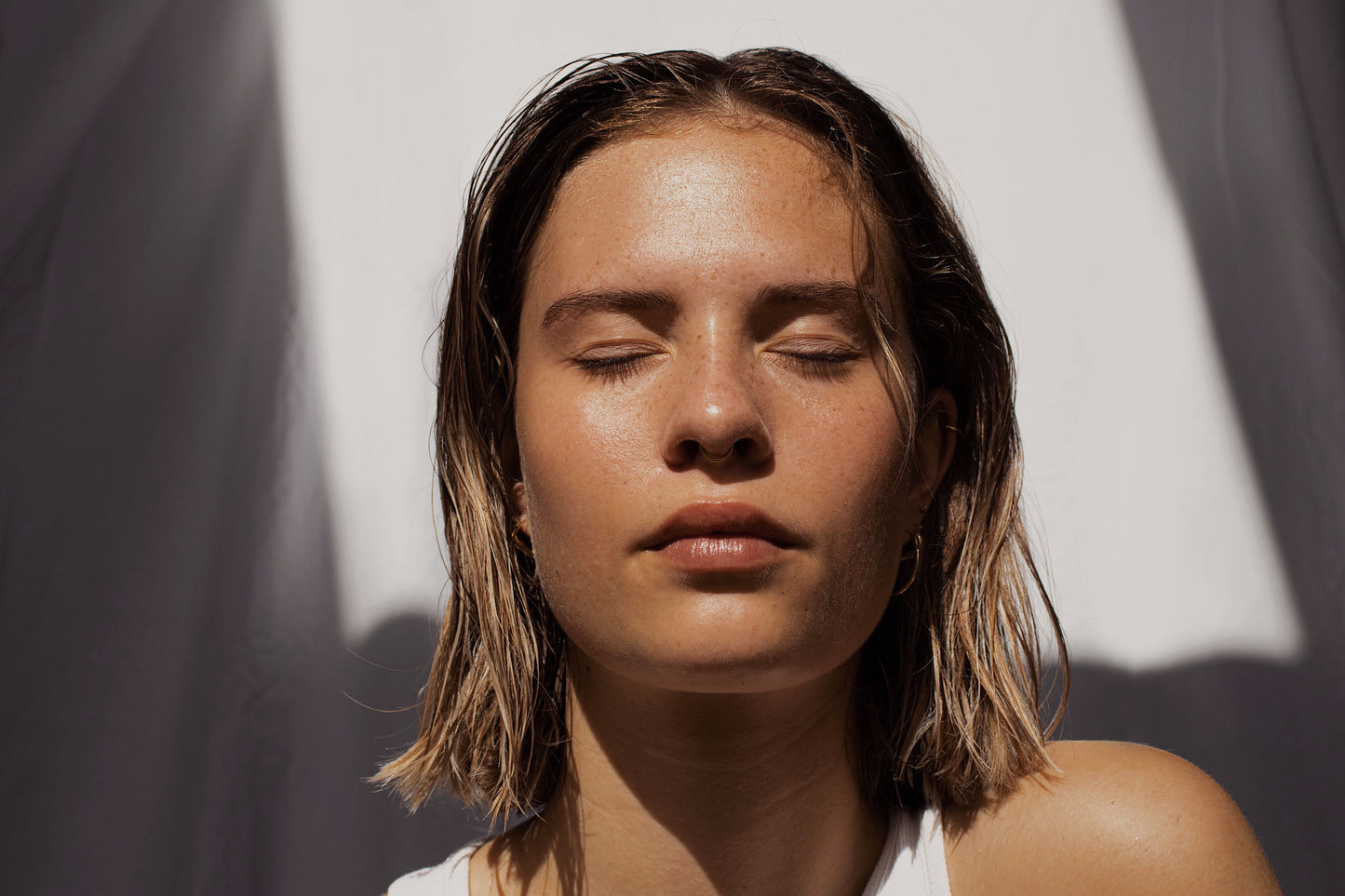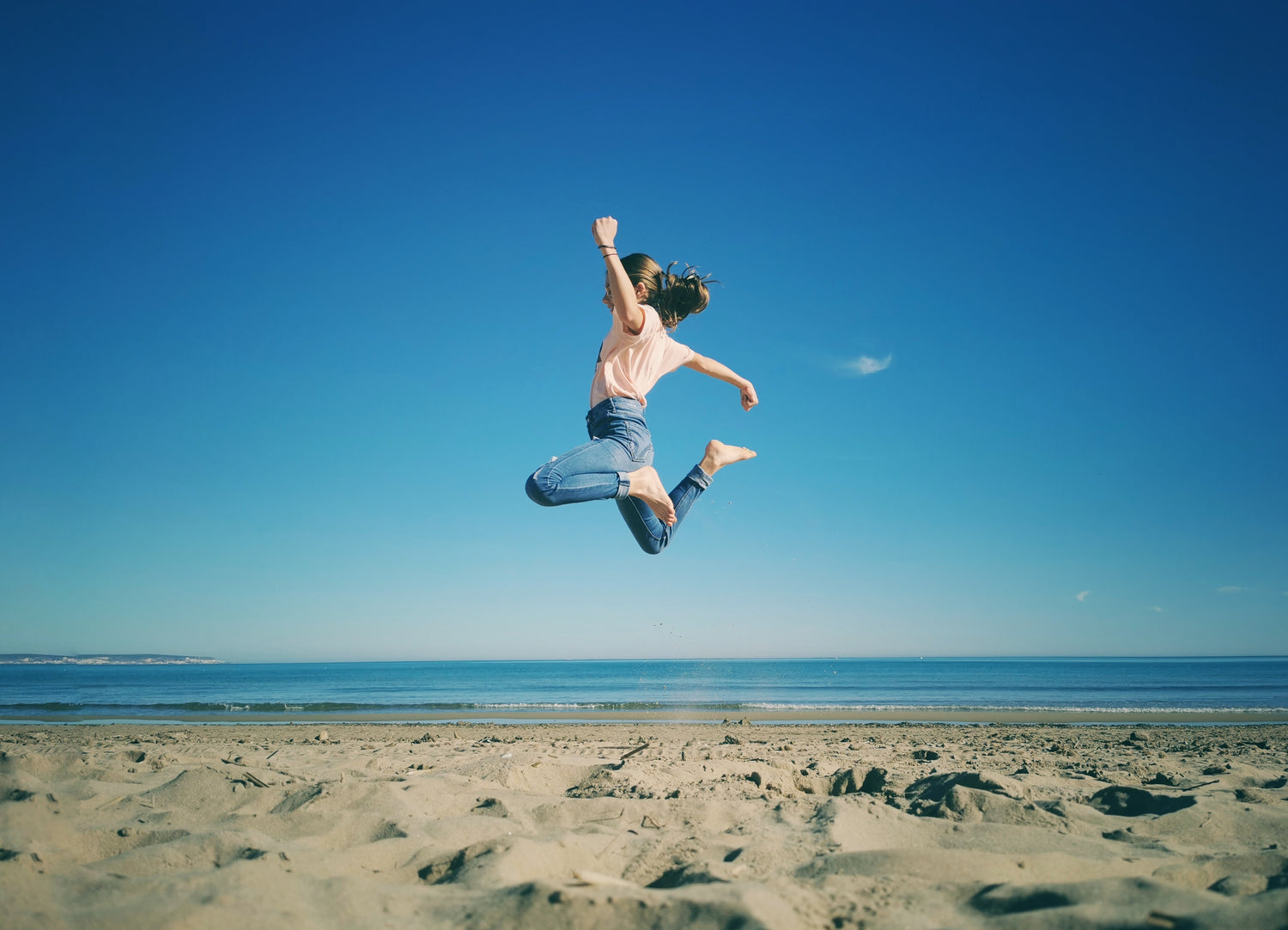 Why feel fine when you could feel MAGNIFICENT?
MAGNESSENCE® helps you reach a new level of wellness so that you can look, feel and give your best every day.
MAGNESSENCE® KEY BENEFITS
PEAK VITALITY

MAGNESSENCE® contains a game-changing team of nutrients (Magnesium, Vitamin C, Riboflavin, Niacin, Vitamin B6, Vitamin B12, Pantothenic Acid) that contribute to reducing tiredness and fatigue. The same team together with Copper, Iodine, Manganese, Thiamine and Biotin also help support the body's energy-yielding metabolism. A healthy thyroid gland is key to a healthy metabolic rate and feeling energetic and alive. Iodine supports the production of thyroid hormones and together with Selenium contributes to healthy thyroid function.

BEAUTY FROM WITHIN

When you are healthy on the inside, it radiates out in glowing skin, strong, healthy nails and thick, glossy hair. MAGNESSENCE® specifically supports the radiance and health of your skin with Zinc, Iodine, Riboflavin and Biotin, while Vitamin C is included to maintain youthful collagen formation. Selenium and Zinc support strong nails and together with Biotin contribute to hair health. Copper is also present in our beautifying formulation to help maintain healthy pigmentation of both skin and hair.

BRAIN POWER

The brain is a part of the nervous system, which also includes the spinal cord, the sensory organs and all the nerves that connect these organs with the rest of the body. A robust, healthy nervous system is supported by Magnesium, Copper, Iodine, Vitamin C, and the B-vitamins Thiamine, Riboflavin, Niacin, Biotin and Vitamins B6 and B12. 

MAGNESSENCE® also contains Zinc and Iodine that contribute to strong cognitive function, which refers to your ability to learn, remember, process information, think, reason, solve problems and make decisions. Pantothenic Acid helps maintain solid mental performance. Zinc and Riboflavin sustain strong vision.

STRUCTURAL STRENGTH

MAGNESSENCE® contains Magnesium, Zinc, Manganese and Vitamin D, which all play a part in maintaining strong bones. In particular, Vitamin D also helps sustain normal blood calcium levels and helps to optimise the absorption and utilisation of calcium and phosphorus, both vital nutrients for healthy bones. Structural strength is also empowered by strong muscles and connective tissue. Magnesium and Vitamin D are vital for healthy muscle function, Copper and Manganese support strong connective tissues, while Vitamin C ensures the healthy collagen formation required for healthy bones and cartilage. Your teeth also benefit from the nutrients Vitamin C, Vitamin D and Magnesium found in MAGNESSENCE®.

STRONG IMMUNE RESILIENCE

The immune system is the body's defence system against disease. Strong immune resilience means the body can easily protect against invasion from pathogens such as viruses and bacteria. MAGNESSENCE® contains Copper, Selenium, Zinc, Vitamin C, Vitamin D, Vitamin B6 and Vitamin B12, which all help to maintain a healthy functioning immune system. The body's first line of defence against pathogenic substances are the mucous membranes. These are kept healthy by the B-vitamins Biotin, Niacin and Riboflavin all contained in MAGNESSENCE®.

BALANCED MENTAL HEALTH

Mental health refers to our psychological function, which includes our behaviour, our emotional state, our social skills and our ability to achieve our goals. Certain nutrients are essential for strong psychological function. MAGNESSENCE® contains the complete team of effective nutrients that support healthy psychological function, including Magnesium, Zinc, Iodine, Vitamin C, Thiamine, Niacin, Vitamin B6, Vitamin B12 and Biotin.

PRIME REPRODUCTIVE HEALTH

MAGNESSENCE® contains some nutrients that are fundamental to healthy fertility. Zinc is a key factor in fertility and reproduction. Among many functions, Zinc also helps maintain normal levels of testosterone in the blood. Testosterone plays a significant part in both men's and women's health by helping to maintain muscle mass and bone strength, as well as in promoting a healthy libido. MAGNESSENCE® also contains Selenium, which plays a crucial role in normal spermatogenesis, the maturation of healthy sperm, and Vitamin B6, which helps balance and regulate hormonal activity.

OPTIMAL CELL HEALTH

MAGNESSENCE® offers effective protection for your cells from oxidative damage. While oxygen is absolutely vital for life, the by-products of its reactions within cells can cause damage to components of cells, including DNA, and are a major cause of ageing. MAGNESSENCE® contains Copper, Selenium, Zinc, Manganese, Vitamin C, Vitamin E and Riboflavin; a nutrient dream team to protect your cells from this oxidative stress. Zinc also helps normal DNA synthesis and together with Magnesium, Vitamin D and Vitamin B12 plays an important role in the process of cell division. Zinc and Magnesium also play a part in normal protein synthesis within cells.

SOUND HEART HEALTH

MAGNESSENCE® contains Thiamine, which contributes to healthy heart function. MAGNESSENCE® also contains Choline, Vitamin B6 and Vitamin B12, which help normalise homocysteine metabolism. High levels of homocysteine are a risk factor for the development of heart disease. The cardiovascular system also includes the blood, which transports nutrients, oxygen and hormones to cells throughout the body and removes metabolic wastes (carbon dioxide, nitrogenous wastes). Red blood cells require Riboflavin, Vitamin B6 and B12, all contained in MAGNESSENCE®. They also require iron as an essential mineral; a deficiency of iron can lead to anaemia. MAGNESSENCE® contains Vitamin C to increase the absorption of iron from food, Copper to help transport iron where it needs to be and Riboflavin to metabolise iron. Your blood also contains electrolytes that help trigger and conduct the electrical impulses in your heart. Magnesium plays a vital part in maintaining this electrolyte balance.

OPTIMAL NUTRIENT ABSORPTION

The nutrients in MAGNESSENCE® have been cleverly chosen to help with the absorption and metabolism of micro and macronutrients. Vitamin C helps to increase the absorption of Iron and helps regenerate the reduced form of Vitamin E. Vitamin D contributes to the absorption of Calcium and Phosphorus. Pantothenic acid contributes to normal synthesis and metabolism of steroid hormones, vitamin D and some neurotransmitters. Molybdenum contributes to normal sulphur amino acid metabolism. Zinc helps to metabolise Vitamin A and together with Vitamin B6, Chromium and Biotin contributes to the normal metabolism of macronutrients, such as carbohydrates, protein and fatty acids. Chromium also helps the body maintain normal blood glucose levels.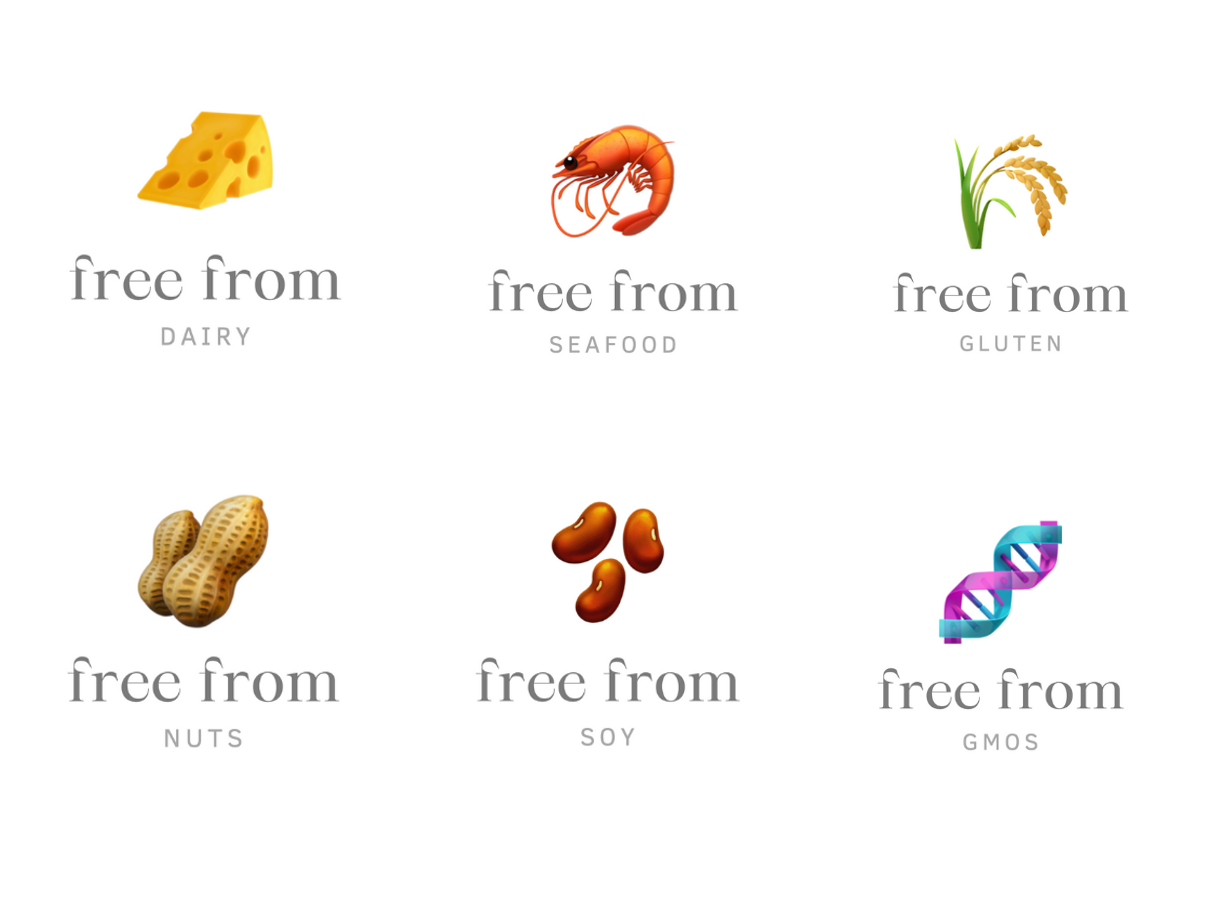 Free from
All our products arefree from dairy, gluten, seafood, nuts, soy, artificial additives, artificial colours, fillers, coatings, binding agents, anti-caking agents, GMOs and other nasties.
Ingredients